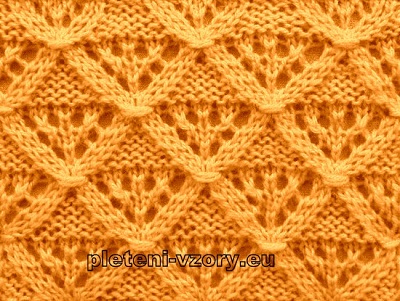 Lace stitch with rhombs

Number of stitches: multiple of 12 + 1
Work along the gaphic chart. Follow the symbols in the chart from the right to the left, start by stitch before the right vertical pink link, then repeat the sequence between vertical pink links, end by stitches after the left vertical pink link.
Vertically follow the rows from buttom to top.
In the chart both RS (right side)  and WS (wrong side) rows are displayed.
In WS rows (left side numbers) the stitch symbols are shown
as the stitches will appear on the RS.
Vertically repeat rows 1 to 16.
---
---
Knitting Chart: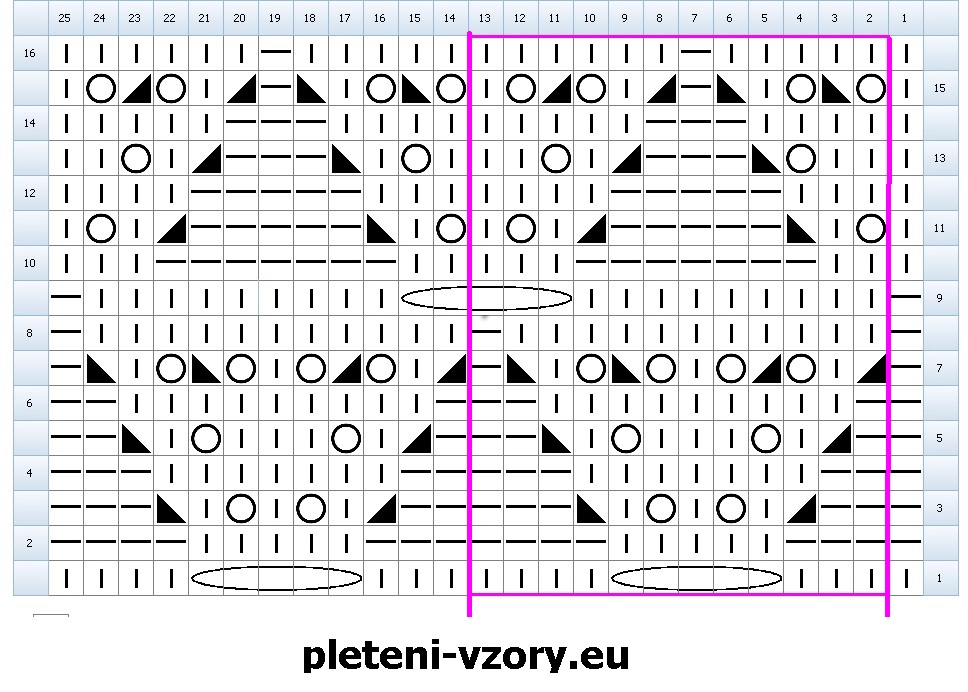 Symbols in the Chart:


   knit in RS, purl in WS


   purl in RS, knit in WS

   YO (yarn over), purl in WS

   knit 2 together, purl in WS


   SSK, purl in WS


   5 sts wrap by the working yarn 3 times

---
source: azhurnye-uzory.ru